Brew to Brew
Take a ride with an unexpected, but perfect, match
There are certain things in life that just go together.  Like when you think of peanut butter… jelly instantly comes to mind.
Spaghetti and meatballs.
Salt and pepper.
Bicycles and Beer.
Wait… what?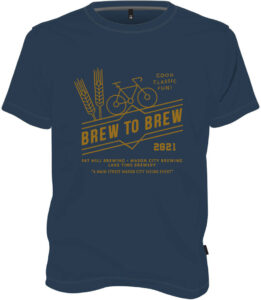 Turns out, we're making bicycles and beer a 'thing' here in North Iowa, starting with the first ever Brew to Brew Bike Ride in North Iowa on Saturday September 25, 2021 at 1pm!
The number of cycling enthusiasts across the country has been steadily increasing over the past few years. A bike ride is a great activity you can do with others while maintaining a socially acceptable distance. The popularity of cycling continues to grow as people take advantage of the health benefits and the chance to get outdoors, see new sights, and take in the beauty of nature. In North Iowa, cyclists can easily enjoy three (or four, depending on your commitment!) seasons of bike-riding fun. In spring, summer, or fall, casual riders can enjoy this fantastic outdoor activity along the many trails throughout the region. In the winter, fat tire bicyclists can be seen boldly striking off for a relaxing snowy day ride.
North Iowa has a vibrant cyclist community, supported by a network of community organizations, teams, businesses, and trails. North Iowans can join a number of cycling clubs and teams, from the casual (North Iowa Touring Club) to the competitive (North Iowa SPIN), and for younger cyclists (SPIN DEVO). Community members have also self-organized to create and maintain a network of recreational trails (North Iowa Human Powered Trails). Local events, including the extremely popular Cannonball Cross, can be found at the Wayne's Ski & Cycle or at BikeIowa.com.
The Brew to Brew Bike Ride came about thanks to these many devoted bike riders in North Iowa. While there are a number of biking events held throughout the year in our area, this is the first of its kind! Organizer Steve Bailey is excited to bring another cycling experience to the area. Steve said, "The cycling community exploded last year during the pandemic, and this provides a noncompetitive event to showcase our downtown and local businesses. Hopefully it will be an annual event."
The ride kicks off at Fat Hill Brewery in Mason City on Saturday 9/25, with registration open from 12:30 to 1pm. They will have plenty of help on hand to assist riders with check-in, signing waivers, and get their commemorative t-shirt (if they registered before Labor Day). Molly Angstman, owner of Fat Hill Brewing, is excited to see the event coming together. She said, "It will be a beautiful fall day — a chance to get outside, meet some new friends, and taste some of North Iowa's best beer!" While you're at Fat Hill, don't miss the fall seasonal Oktoberfest on tap, the perfect German lager to fuel your ride to Clear Lake.
At 1:30… we ride!
Over the river and through the woods… or, on the mostly flat terrain with police and volunteers assisting with busy intersections… to Lake Time Brewery we'll go!
Upon arrival, the crew at Lake Time will be ready to serve all your favorite craft beers. Owner Bob Rolling can't pass up the chance to combine beer with helping a good cause. "Iowa breweries are always willing to help the local community," he said. "This should be a great event. What goes better with a good bike ride than a great local beer?"
You're going to want to pedal fast to get there, because by 3:30, riders are scheduled to head back to Mason City, completing the journey at Mason City Brewing. Since 2013, Mason City Brewing has been serving quality, small batch beer to Northern Iowa. With new beers on tap frequently, and a guest tap usually on offer, there's always something new to try.
The ride concludes at 4:30PM and will be an epic finish, a grand culmination of the greatest day of the greatest pairing in the history of time: Bicycles and Beer.
Join in the fun by registering at Main Street Mason City. Your $35 registration fee includes the bike ride, limited edition Brew to Brew t-shirt, one drink (beer, cider, wine, seltzer, or root beer) at each of the three participating breweries, and a tip for each bartending team. If you're on the fence, never fear. Registrations will be accepted the day of the race, but the fee will be up to $40 and you're not guaranteed a shirt in your preferred size.
Bikers under the age of 21 are more than welcome to attend with a parent or guardian. Besides you, your bike, and a helmet (because… safety first!), you should only need to bring along an ID and a bit of cash or credit card if you want to purchase any additional drinks at the brewery stops.
September 25th is going to be a great day in North Iowa. Get those tires pumped. Square up your handlebars. Pull that old pair of bike shorts out of the bottom of your dresser drawer.
It's time to ride.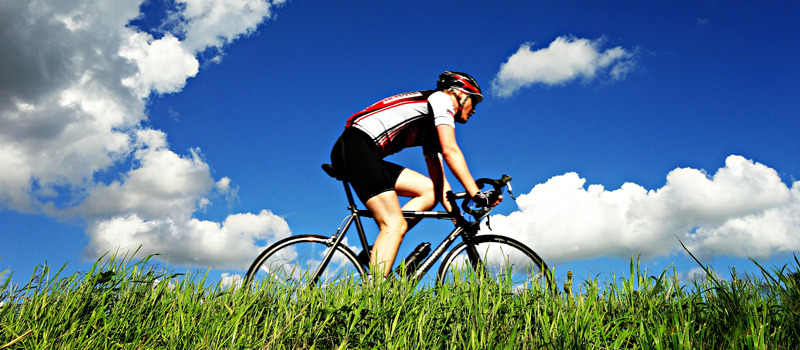 Check out the Brew to Brew partner breweries!