Community Concierge
The Mason City Chamber of Commerce finds innovative ways to welcome new residents
The idea of relocating to a new community can be daunting, and that's especially true if you are considering a move to North Iowa from a big city or a different country. Where will I live? What is there to do for fun? Where will my spouse work? What are the schools like? These seem like basic questions, but the answers vary widely depending on who is asking.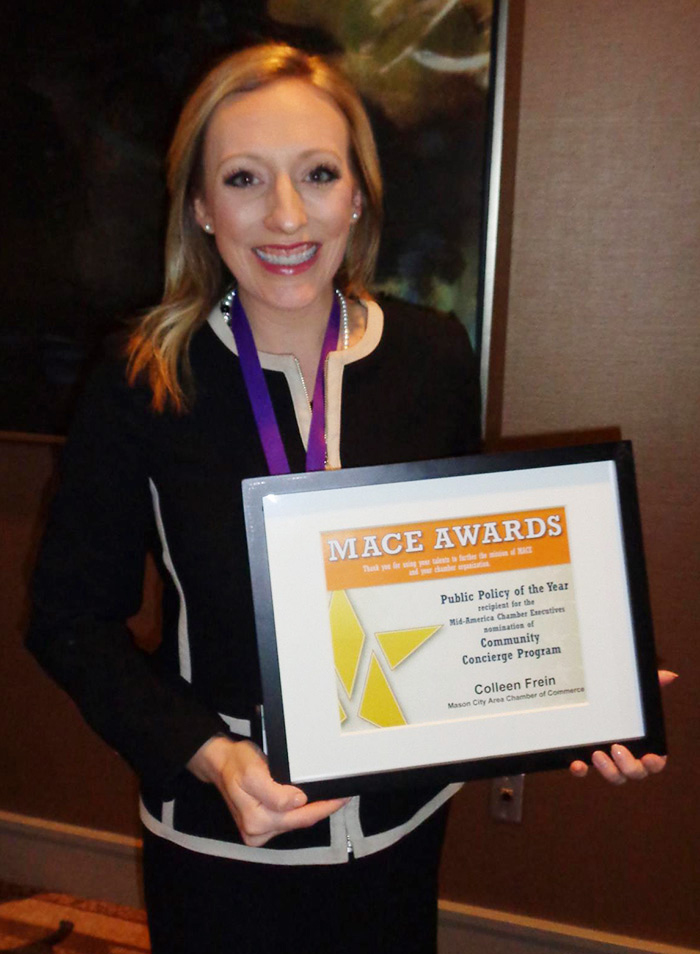 In 2016, the Mason City Chamber of Commerce created the Community Concierge service to offer a customized relocation experience for people interested in moving to North Iowa. The service offerings are vast and can start as soon as a person shows interest in relocation.
The most common way people find out about the service is through a potential employer. Many of the area's largest employers, including MercyOne North Iowa, Cargill, and CURRIES, use the service to help in their recruitment efforts. If a candidate is considering a move, the employer will include a Community Concierge-led tour of North Iowa in the interview process. This may include meeting with schools or stopping at locations that are of high-interest to the candidate.
Once a family is ready to make the move, the Community Concierge service steps up to address all of those questions that arise – big or small. They can help a family locate a moving company, find employment for a trailing spouse/significant other, or even recommend a great hair stylist.
Too often families get a lot of attention at the start of their move, but then are left to fend for themselves after the first month or two. The Community Concierge continues to be a touchpoint for these families, ready to help as new questions arise. For example, after a year of living in Mason City, a couple may decide to start a family. Now, they want to know about daycares or what activities are available for young families. Instead of moving away because they feel like there is "nothing to do," they're able to learn about all of the great programs and classes available to families in the area.
To date, more than 150 families have received assistance from this service. One candidate noted, "The service was imperative in me actually being able to see myself living in the community. The culture and economy is so very strong and I would not have been able to gather that merely from online sources."
There has been much success already, and the service continues to evolve to suit the needs of the community. Anyone interested in learning more about the Community Concierge service may contact the Mason City Chamber of Commerce for details. The hope is for more people to see that it's an easy choice to make North Iowa their new home!